Further scholarship for BVT-research on fish viruses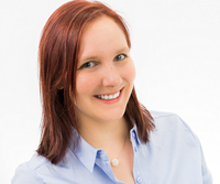 The research on fish viruses at the Institute of Bioprocess Engineering was granted a further scholarship. Lisa Jordan (M.Sc.) is one of five winners of the Small Grant Scheme of the European Association of Fish Pathologists (EAFP) this year. This scholarship supports members of the EAFP by promoting any kind of co-operations, but especially the training of new methods, with an amount of maximum 1,000 Euros.
Lisa Jordan's research focusses on the characterization of the koi-herpesvirus-infection, paying a special attention to purification of viral particles. Feasible methods for preconcentration and isolation of the virus are not only important for removal of interfering substances from virus isolates, but also for improving the quality for research experiments and thus leading to new findings and better understanding of this virus.
The funding will be used to facilitate the cooperation with Professor Michael Wolff, Technical University of Mittelhessen, Gießen, Germany, a specialist for isolation and purification of biomolecules, and developing such purification method for KHV.
Sincere congratulations to Lisa Jordan for this success!