"Helles Köpfchen" on TV in "Frankenschau"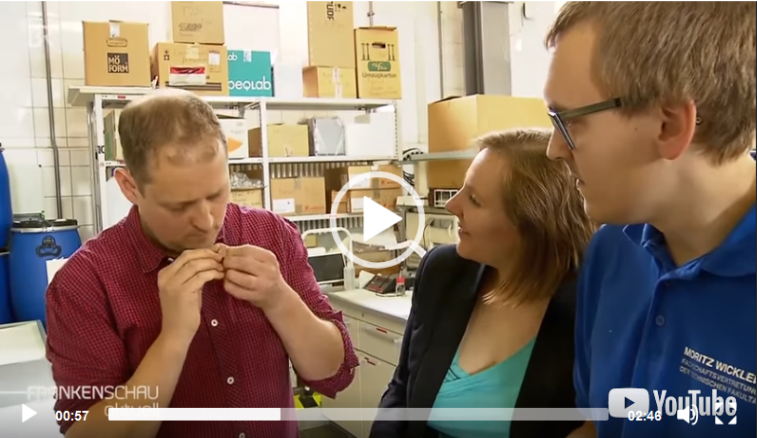 In the meantime the Bavarian Broadcast got informed about our jubilee beer and has introduced this topic in the television broadcast "Frankenschau" on 04.05.2018. Here's the YouTube-link for everybody interested in it.
We would like to congratulate the brewing-team to the success of your creation!
("Helles Köpfchen" has two meanings in German: bright head or intelligent fellow.")