Enzymatic degradation of PET
Enzymatic degradation of PET
Environmentally friendly and resource-efficient recycling processes for plastic materials are urgently needed in order to improve the ecological fingerprint of frequently used plastics and to counteract the increasing threat to the environment from accumulating macro and microplastics.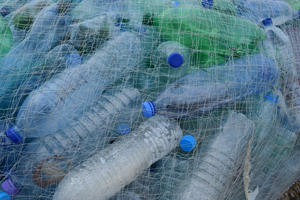 A promising approach for the development of eco-efficient recycling strategies for the very durable plastic polyethylene terephthalate (PET) is the use of PET-degrading enzymes. Within this project, the properties of PET-degrading enzymes will be modified by protein engineering in order to provide better biocatalysts for technical applications. Based on this, process engineering studies are carried out to optimize the enzymatic degradation of PET.
This project is supported by the Alfred Kärcher-Förderstiftung.